President's Message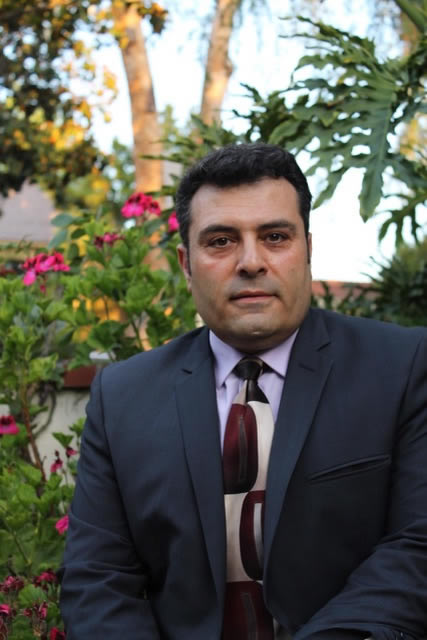 Dear Fellow Clinical Laboratory Professional,
California Association of Bioanalysts (CAB) is a nonprofit professional association whose members are clinical laboratory Directors, owners, supervisors, managers, Clinical Laboratory Scientists, medical laboratory technicians, physician office laboratory technicians and phlebotomists. Our association was created ovvver 60 years ago to promote this profession and to have a voice in Sacramento; therefore we need your support and cooperation. By joining our association in any level, you strengthen this association to do more for this profession and bring your complaint and concerns to the higher authorities in State and even federal government level. We have a working relationship with the State officials at Laboratory Filed Service (LFS). If you want to have a voice and if you are concerned about your profession, I urge you to become a member and participate in our activities. Your memberships give us the power to fund our legislative advocates in Sacramento to protect our rights and launch a campaign to neutralize any laws or regulations there may harm the filed of Clinical Laboratory. You can have a voice and you can make a difference, you just need to act now.
Furthermore,  our main goal is to educate and support our fellow Laboratorians in any way possible.
Our monthly meetings in are designed to educate our members through lectures by vendors or members in any technical, law, or regulation section to increase participants' knowledge in this field. We also have legislative updates informing us about the current laws being debated or recently passed in Congress. Members usually discuss their concerns and if requested we commission the CAB's Legislative advocate in Sacramento to take action. Our open forum is for you to ask questions or bring up your issues and I guarantee you that you will find an appropriate answer to your questions or problems. Current members have a hundreds of years of collective experience that is unique to the CAB.
Our Annual meetings provide 12 CEUs, they take place at Pechanga resort at Temecula I guarantee you would benefit the most . We have also been having the pleasure of having Chief Laboratory Field Services or other high level officials for the last 5 years as presenters.
Allow me to mention that you can participate in our annual and monthly meetings even if you are not a CAB member. Membership is not a requirement to attend our monthly meetings. Join us today and enjoy this great organization.
Best regards,
Mike Mkhitar Moradian PhD, Bioanalyst

President, California Association of Bioanalysts
Senior Scientist/Clinical Consultant
Molecular Genetics and Diagnostics
CLB, HCLD(ABB), CC, CLS